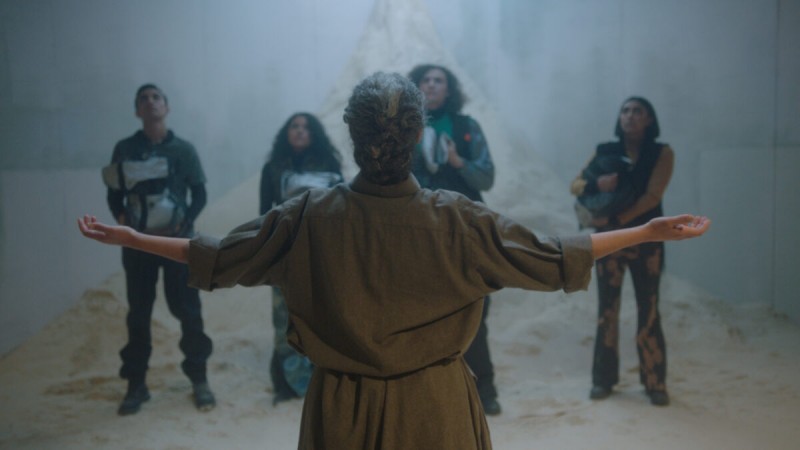 Picture credit:  Reman Sadani, Walkout 1, 2020 (film still). Commissioned for Jerwood/FVU Awards 2020: Hindsight. Supported by Jerwood Arts and Film and Video Umbrella.
The striking 2,600 sq-ft exhibition space is the London base for Jerwood Arts. It is a national programme supporting visual arts practice, working with early career artists to commission and present new work. Artist opportunities run throughout the year alongside a programme of related exhibitions, events and commissioned writing taking place online, in London and across the UK.
For full programme and visiting information please visit www.jerwoodarts.org
The gallery is currently closed following COVID-19 government restrictions, but will reopen on 19 May.
Jerwood Solo Presentations runs from 19 May – 17 July. Opening hours are Wednesday – Saturday, 12pm – 7pm.
For full programme and visiting information, please visit: www.jerwoodarts.org