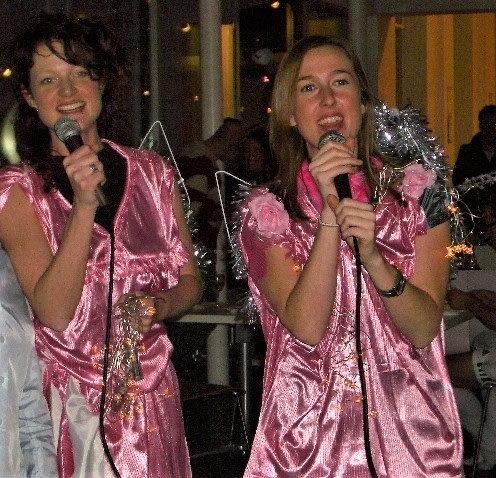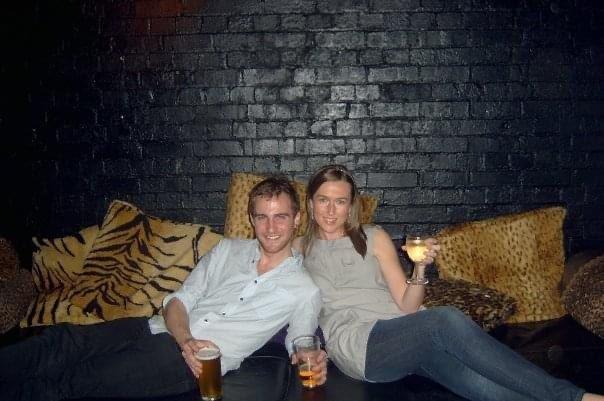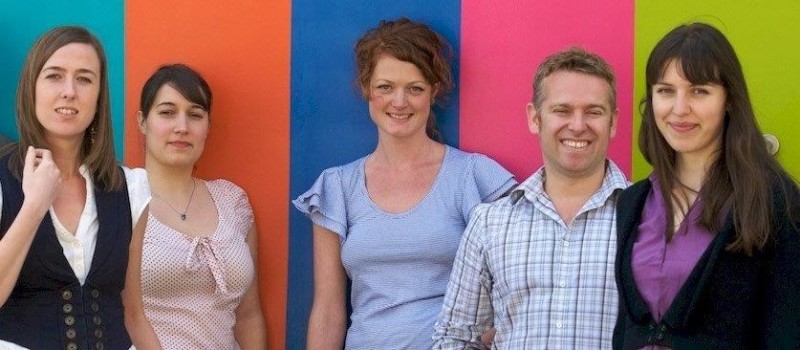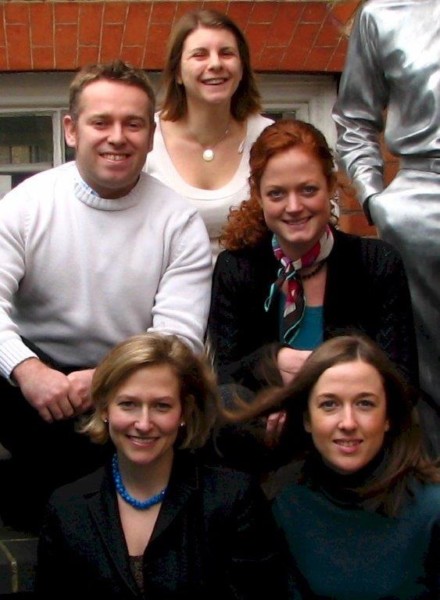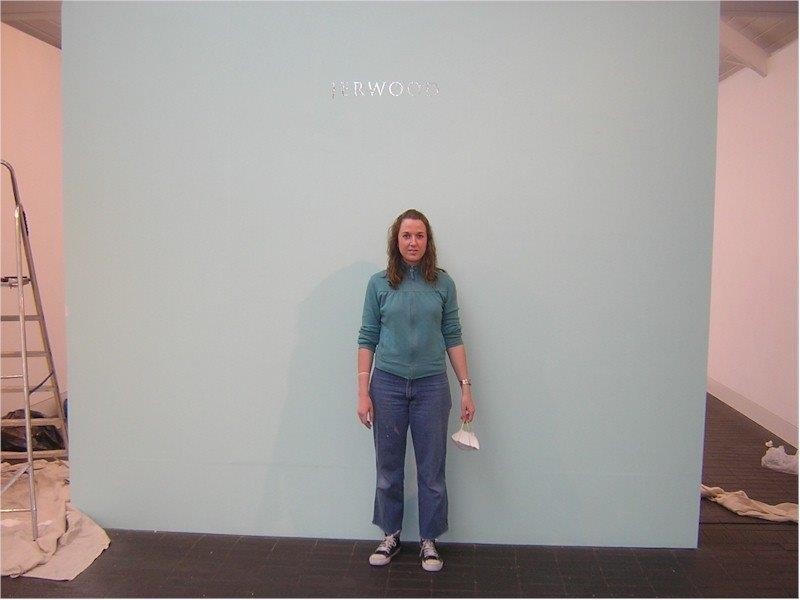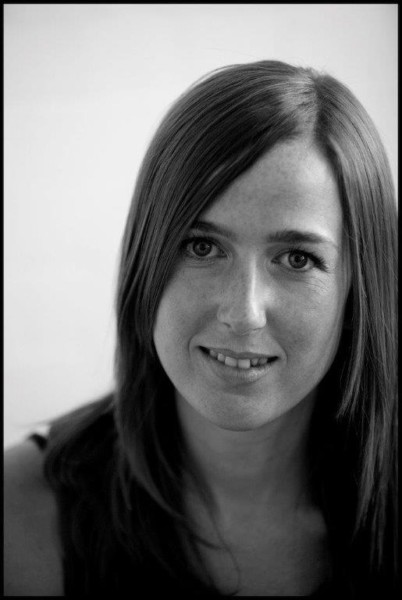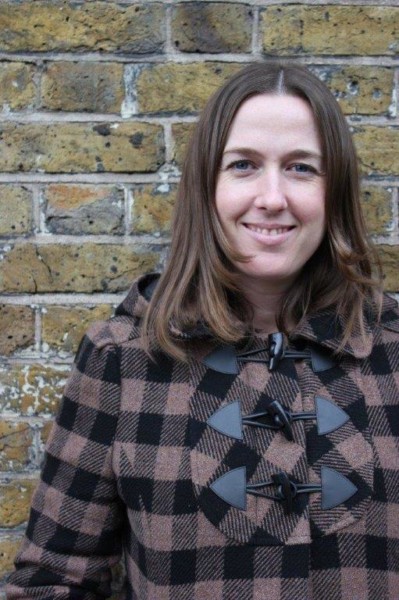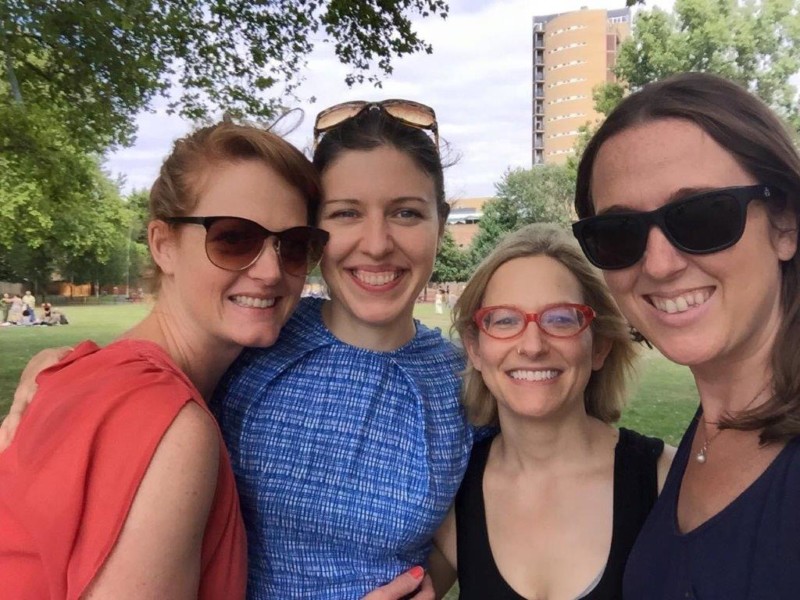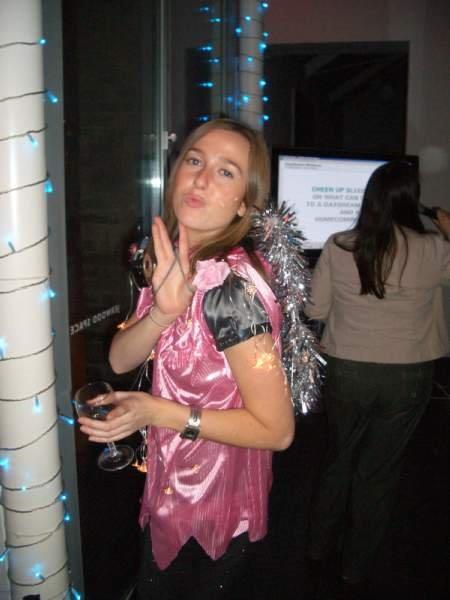 In Memory of Sarah Hughes (Williams) from her friends and colleagues at Jerwood Space
Sarah officially joined the team at Jerwood Space in 2004 and her dynamism and enthusiasm for all things gallery related were immediately evident.  She became a powerhouse for Jerwood shows and a magnet for a growing number of mid-career hungry artists.  Her people skills were phenomenal as she proved with her mentoring abilities in two editions of Some Other Way Forward, helping local Southwark schoolchildren create and hang art around the borough in conjunction with Southwark Council.
Sarah curated the Jerwood New Encounters shows at Jerwood Space (amongst others) and they remain some of our fondest gallery memories.  The playfulness of the programme always made us smile, whether it was Sarah and her collaborator Natalie Suggitt wandering around the gallery dressed as giant lobsters or, during Show, an exhibition she curated in 2011 where Sarah roped all of us in as participants to wiggle our legs through a fake wall as part of Jack Strange's Zip and Zing.
Those memories of the creative, caring individual with the enormous sense of humour are the memories we'll treasure of Sarah's time at Jerwood.  Our thoughts are with her family – she'll be missed enormously.
The Staff at Jerwood Space
020 7654 0171
171 Union Street, London SE1 0LN