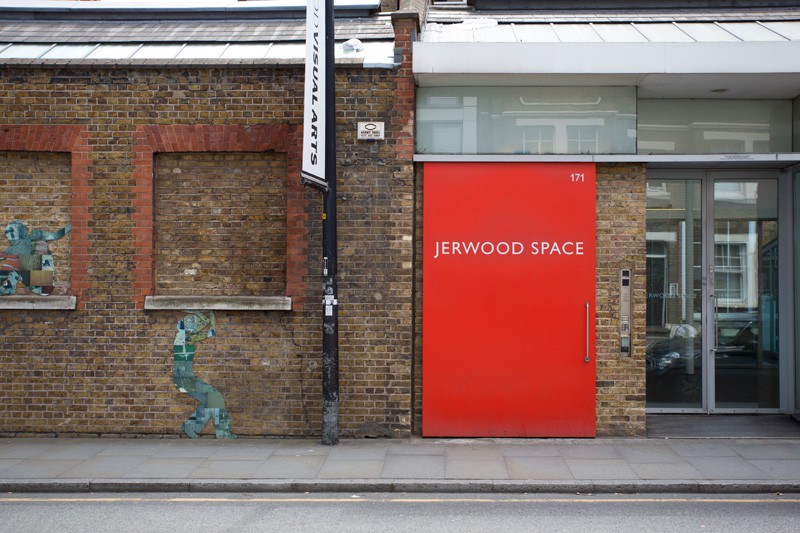 Installation view- Soheila Sokhanvari, Paradise Lost. Image: Hydar Dewachi Coming next - www.jerwoodvisualarts.org/projects/jerwoodfvu-awards-2017-neither-one-thing-another/
Open:
Monday to Friday 10am – 5pm
Saturday to Sunday 10am – 3pm
(Closed Bank Holidays)
In the Project Space: 9 Jan - 13 May - open as above but CLOSED Sundays.
*Project space will be CLOSED Sat 11th March from 1pm due to a private event.
Entry is free
The striking 2,600 sq-ft exhibition space is the London base for Jerwood Visual Arts. It is a national programme supporting visual arts practice through which our sister organisation Jerwood Charitable Foundation works with early career artists to commission and present new work. Artist opportunities run throughout the year alongside a programme of related exhibitions, events and commissioned writing taking place online, in London and across the UK.
The programme at Jerwood Space includes new work in the Project Space, situated in Café 171, the Backdrop Commission, situated in the adjacent courtyard.
In the Project Space:
Soheila Sokhanvari, Paradise Lost 9 Jan - 13 May 2017 CLOSED Sundays
For full programme and visiting information please visit www.jerwoodvisualarts.org