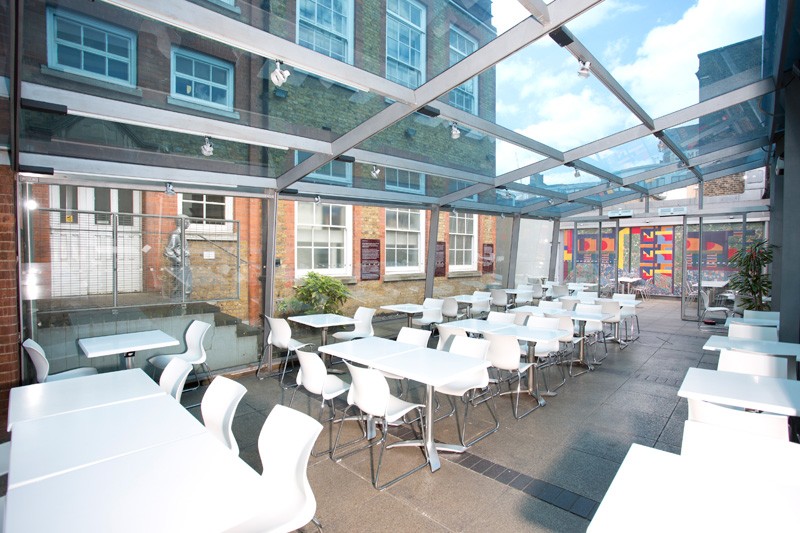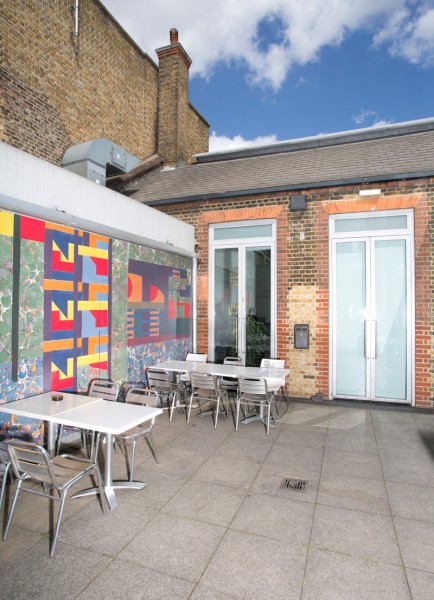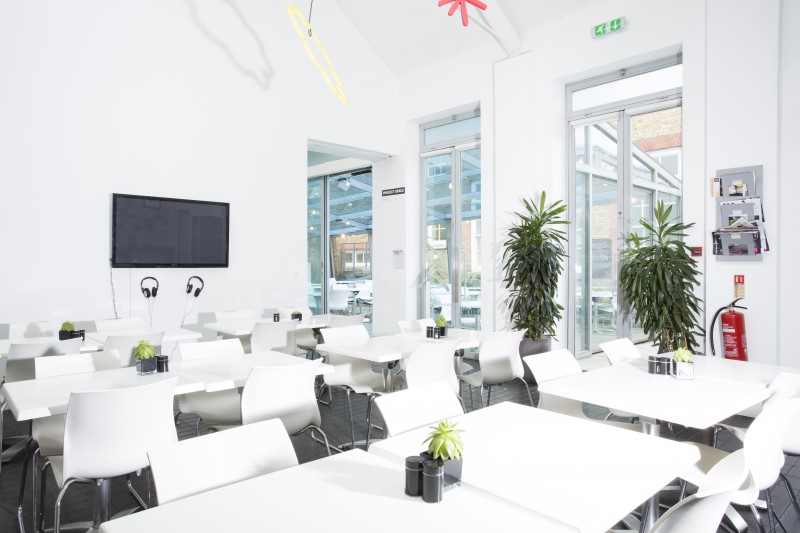 Open:
Monday to Friday 8.30am–5pm
Saturday 10am–2pm
(Closed Sundays and Bank holidays)
Established as one of Bankside's "hidden gems", Café 171 welcomes you to take a break after visiting the gallery or between rehearsals and meetings. Offering fresh, seasonal food from the heart of Jerwood Space, with wonderful menus, good company and alfresco dining – join us for a coffee, breakfast or lunch, or ask us to prepare something special for your event.
Contact Café 171 on 020 7654 0100 to book a table for lunch.
Café 171 also houses the Project Space which is part of the Jerwood Visual Arts programme and provides exhibition and development opportunities to emerging artists; offering a small grant to develop new experimental work, which is then exhibited within the unique environment of Café 171 at Jerwood Space. Presenting work that considers and responds to the social and architectural space in which it is located, it is curated by Jerwood Visual Arts. Since 2004 it has presented new work from artists including Rhys Coren, Anna Bunting-Branch, Emma Charles, Alec Kronacker, Meg Mosley, Sara Nunes Fernandes, Johann Arens, Matthew Johnstone, Katie Schwab and Jamie George, Ben Senior, Ralph Dorey, Mindy Lee, Patrick Coyle, Gemma Anderson, Annabel Tilley, Alice Browne, Holly Antrum.