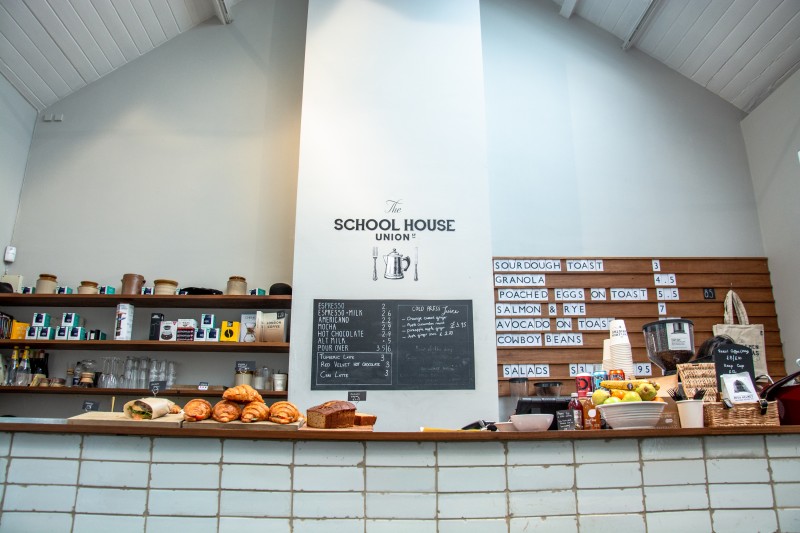 The Gentlemen Baristas School House is an independent coffee shop nestled within Jerwood Space. We opened the doors of The School House in 2017 with the main aim of serving delicious coffee and seasonal fresh food in a welcoming & informal environment.
We have an in-house pastry chef creating cakes and baked goods daily from scratch, as well as a great range of seasonal fresh salads and hot brunch items on offer. The food offering is designed to be delicious whether you choose to eat in at the cafe or to take away, No need to book in advance just pop in during a well-earned break or as part of your visit to the Jerwood Arts Gallery. We also have the facility for you to order in advance and have the team cater your Jerwood meeting or studio space just speak to the Jerwood Space team when booking.
The beautiful glasshouse attached to our cafe is available for dining and drinks throughout the day or for private events; from supper clubs and parties to meetings and corporate events, we can create a bespoke event that will work for you.
When the sun starts to shine the glasshouse doors can be opened to reveal the large uncovered patio, with plenty of space to relax and dine alfresco, the perfect space to while away a summers afternoon.
See our catering events and meetings menu on the meeting room pages or download our brunch menu.
To discuss creating a bespoke event or catering for your meeting here at Jerwood Space contact beatrice.benedek@jerwoodspace.co.uk
The Gentlemen Baristas – The Schoolhouse
OPENING TIMES:
Monday to Friday 7.30am–5pm
Saturdays – 10am – 3pm (please check if open before travelling)
(Closed Sundays and Bank holidays)
The Schoolhouse also houses the Project Space which is part of the Jerwood Arts programme and provides exhibition and development opportunities to emerging artists; offering a small grant to develop new experimental work, which is then exhibited within the unique environment of The Schoolhouse at Jerwood Space. Presenting work that considers and responds to the social and architectural space in which it is located, it is curated by Jerwood Arts. Since 2004 it has presented new work from artists including Rhys Coren, Anna Bunting-Branch, Emma Charles, Alec Kronacker, Meg Mosley, Sara Nunes Fernandes, Johann Arens, Matthew Johnstone, Katie Schwab and Jamie George, Ben Senior, Ralph Dorey, Mindy Lee, Patrick Coyle, Gemma Anderson, Annabel Tilley, Alice Browne, Holly Antrum and Holly Graham.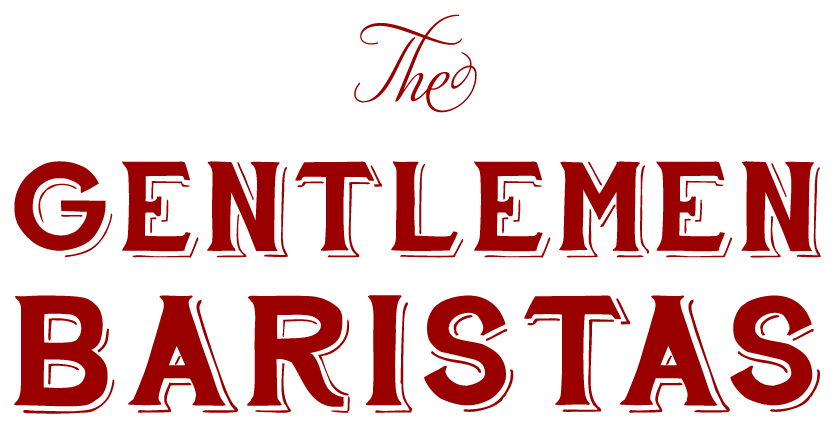 020 7654 0171
171 Union Street, London SE1 0LN